Getting started with mobile
IOS/Android Wallet Download
Please go to https://mvs.org/wallet.html to download the wallet app.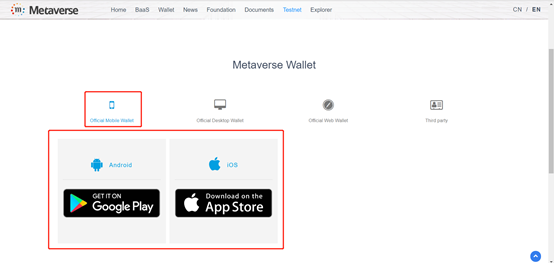 Login
As the first login, you need to use your computer to visit myetpwallet.com. Then click "Enter Wallet"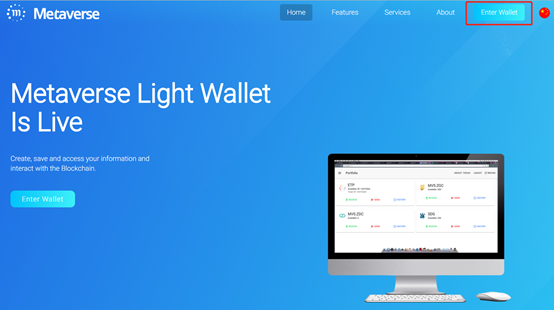 Click "OPEN WALLET FROM FILE"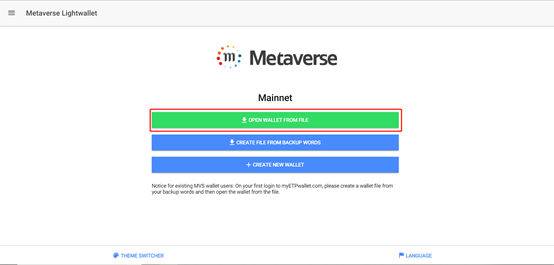 After confirm the disclaimer, upload your wallet file and enter your password to login light wallet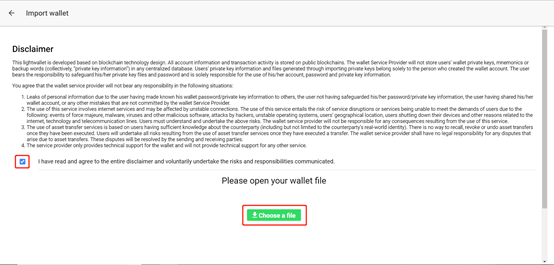 Click "Menu"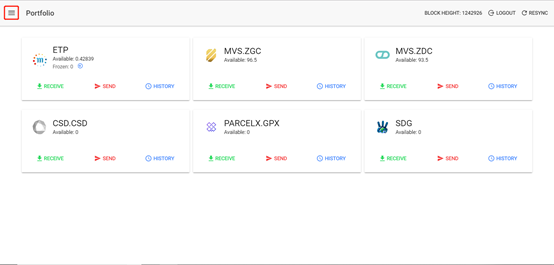 Click "Settings"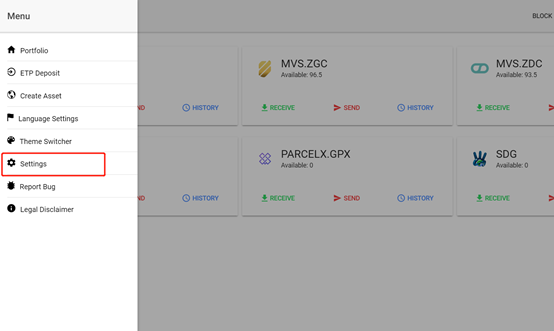 Click "Connect phone"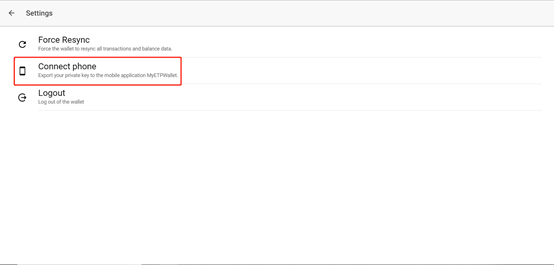 After confirm the disclaimer, click "SHOW QR CODE"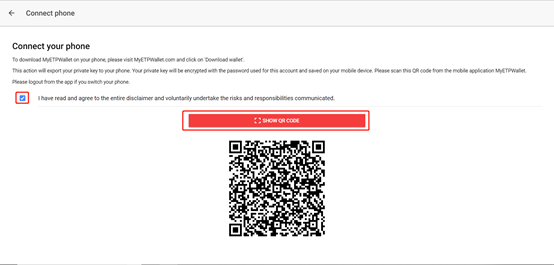 Open mobile app, click "Open wallet from QR Code".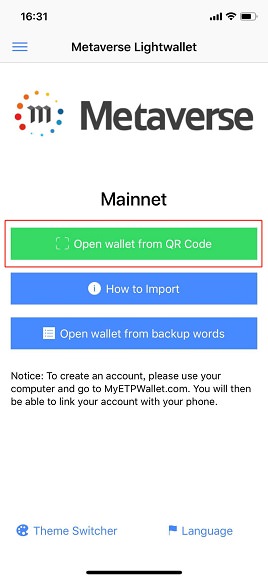 You need to confirm the disclaimer and click "Scan QR Code" to scan the computer's QR code and enter password to complete login action.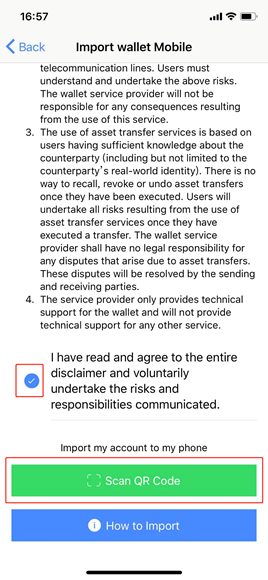 Receiving ETP
Open the wallet and click "Receive". Any of the addresses in your wallet can be used to receive digital currencies developed on the Metaverse public blockchain.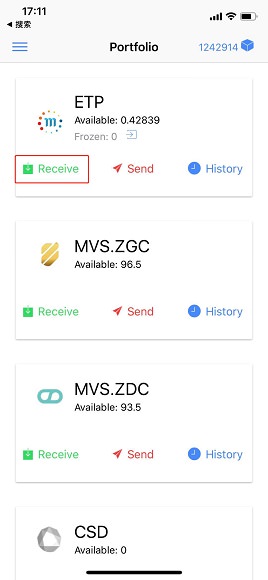 You may choose any one of your wallet addresses as the receiving address.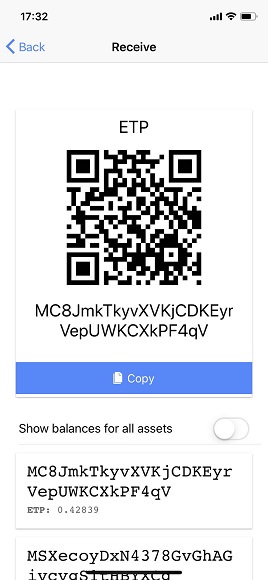 Query transaction
Click "History", all the transaction history can be searched on the phone.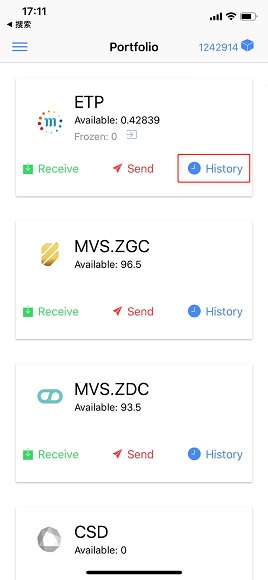 Display the history: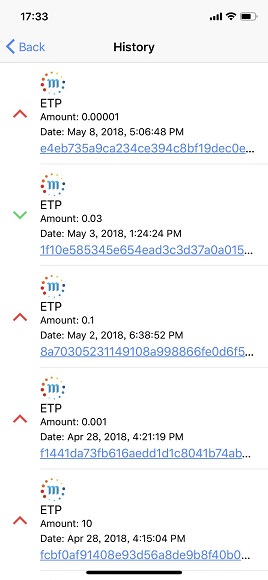 Sending ETP
Click the "Send" button shown under your assets.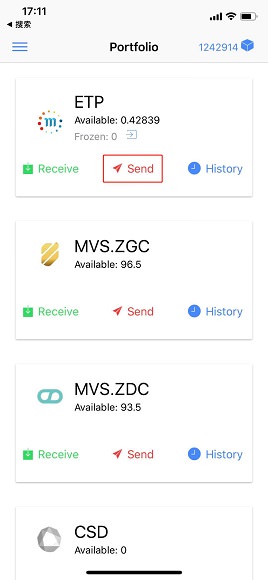 Fill in transfer details such as recipient address, transfer amount and password, then click "Send".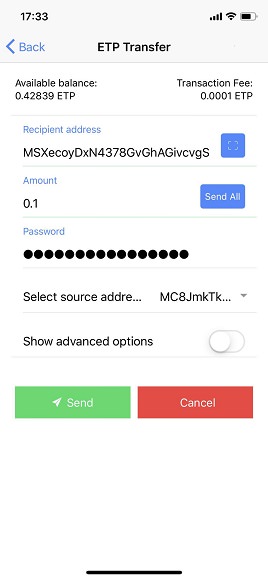 After the transaction sent, app will mention you by a notification.